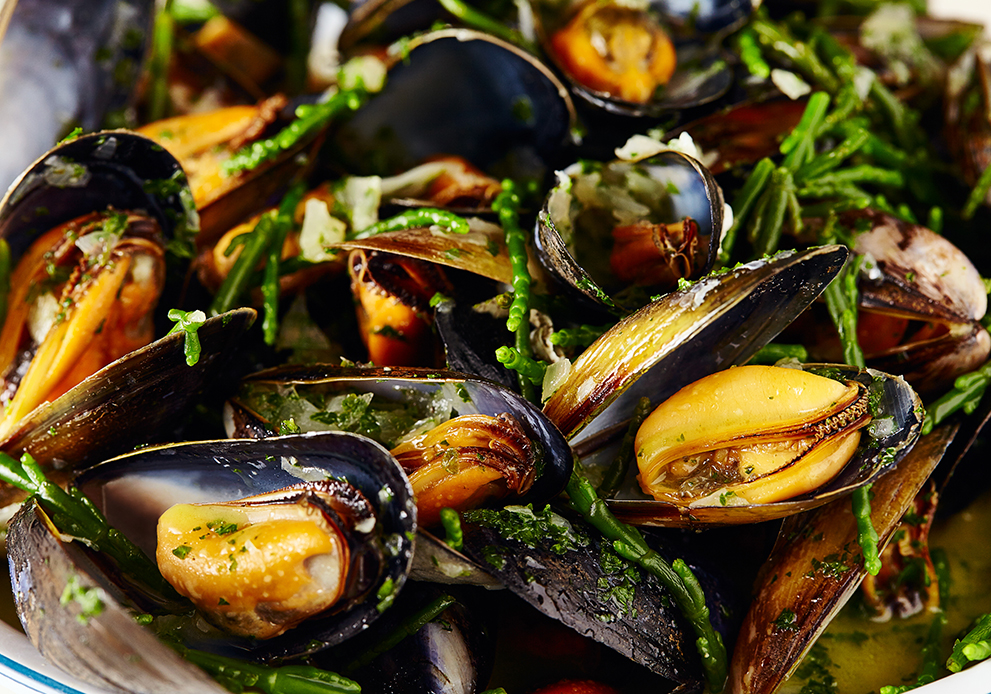 Loch Fyne Oysters Ltd is committed to reducing the impact to the environment that may be caused by the company's business requirements. It is an integral part of our philosophy to do all we can to protect the environment in which we live and help deliver our Duty of Care towards future generations. Our environmental performance is an integral part of our business strategy and operating methods.
We aim to minimise energy and water usage in our buildings and processes in order to conserve supplies and minimise our consumption of natural resources, especially where they are non-renewable.
As far as reasonably practical we aim to purchase products that are sustainable, which is covered in our Ethical Fish Sourcing Policy (extracts below) and use services that have minimal impact on the environment where possible.
Ethical Fish Sourcing Policy

Loch Fyne Oysters Limited (LFO) operates an ethical fish buying policy to ensure the provenance and sustainability for all the fish and shellfish species that are currently traded by the company. Our farmed fish are responsibly sourced from approved growers, working to the best international farming standards, with the highest level on animal welfare.
Since 2012 we have made a huge impact on our waste being sent to landfill and reduced our skip uplifts by 70%.


We also help businesses in the local community to recycle their cardboard, paper, plastic and polystyrene.


In recognition of what we have achieved we were awarded the Highland & Island Environmental Award 2015 and a Highly Commended award in 2016 and shortlisted again in 2017.


In the last 4 years, we have recycled nearly 316 tonnes of various waste and over 700 tonnes of biodegradable waste.


At present, we are collating the feasibility of an eco-digester and biomass boiler to reuse our biodegradable waste (food waste, processing waste) to create hot water. This will reduce our waste sent to landfill by 50% and also reduce our demand for electricity (heating water). Currently our electricity from the grid is supplied by hydro and wind farms.


Early in 2017 we had two Electric Vehicle Charging points installed in the main car park of our restaurant / deli, this is for the use of staff and members of the public visiting our site. By Feb 2018 there will also be two Tesla charging facilities at Loch Fyne Oysters.


Working with our suppliers and transporters and keeping abreast of new technologies available to the food industry, we will continue to be proactive in our approach to reducing any impact Loch Fyne Oysters has on the environment.
ASC Certification for Blue Shell Mussels
In 2017 Loch Fyne Oysters Ltd. was recognised as the first blue mussel producer in the world to receive certification against the ASC bivalve standard, awarded by the Aquaculture Stewardship Council.

The ASC certification includes Chain of Custody information, which involves full traceability from farm to fork. This assures our customers that the mussels they buy have been ethically sourced from Loch Fyne Oysters Ltd.

The mussels are grown on ropes in Loch Roag on the Isle of Lewis in the Outer Hebrides.

They are a natural, nutritious and delicious shellfish showcasing the very best of Scotland's larder.
Loch Fyne Oysters Ltd. Managing Director Cameron Brown said, "We are very proud to be the first blue mussel farmer in the world to receive this certification. The award is recognition of our dedication and hard work to provide ethically grown and environmentally friendly mussels to our valued customers around the globe. Our teams have worked tirelessly to ensure our mussels maintain a low carbon footprint, and we strive to make a positive contribution to the local community and economy. With this certification, our customers around the world will have the confidence they are purchasing the best mussels, harvested under the best practices."
We hope that you will take the opportunity to enjoy a plate of smoked mussels which can be purchased from our online shop on this website.

You will do so, knowing that they have been grown and nurtured by a company which minimises its impact on the environment and which cares for workers and local communities.